Markets wage warfare on us every day, bright and early at 9:30 a.m. We gird ourselves, armed with battle-tested strategies.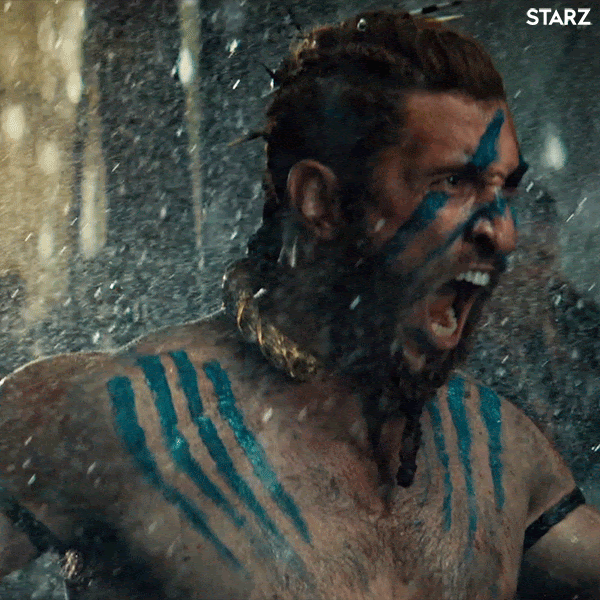 Sometimes I get a little intense in my trading!
But how many of you prepare yourselves for the psychological barrage…the constant intraday swings that throw you out of trades like a cow in a tornado?
Let me tell you a secret my friend Jeff Bishop shared with me…
You can beat them at their own game!
It's my right of passage to share with you all I learned to steel myself against the hoard of market makers. They know how to play on your emotions…making FOMO appear out of thin air.
Don't let these villains win. Use these techniques to fight for your plunder.
Every trade needs a stop out level. It is best practice to establish this level before you enter the trade. Just make sure you don't put yourself in harm's way.
I would love to tell you that the market is a level playing field for market makers and retail traders. But I would be lying. The truth is they have a significant advantage.
Market Makers work with order books that allow them to see orders in the system. That means they know every stop and limit order that's sitting out there, ripe for the picking. If it's to their advantage, they will manipulate stock price to push you out of those orders. This is referred to as 'stop hunting.'
That's why I prefer to not use stop-loss orders unless I absolutely have to. Instead, I place all of my entries and exits manually. It takes more time this way, but it saves you money in the long-run.
Use Longer Time Frame Candle Closes
Here's another secret about market makers – they know where stop orders reside even if they're not in the system! 
Are they gifted with some mysterious insight into the future? No, they just know how retail traders react. Market makers know orders build up important swing points, daily ranges, and other significant levels. If it's in their best interest, they will manipulate stock price, expecting these orders to be waiting.
In order to avoid this problem, even with intraday trades, I use candle closes. Quite often, I will use a higher time-frame candle. For example, if I'm trading on the hourly chart, I may look to 135-minute candle closes, or even daily closes.
Markets themselves love to whip around throughout the day. Using candle closes avoids getting caught up in intraday market activity.
Keep a Trade Journal With Stats
For the longest time, I never felt confident in my trading. It wasn't until I started keeping a journal that I felt secure in my trading.
Trading journals elevate traders more than any other single tool. Done correctly, your log exposes you to the hard truth of where you actually make money. To this day, I still keep a log of all my trades.

Not only do I mark the results of the trades, but I also note the type of trade.
Come Up With a Daily and Weekly Plan
It may sound obvious, but many traders just hit the day full-steam without a real plan. This may work for some scalpers, but not for the rest of us. 
Every morning I send out a plan for the day to my Weekly Money Multiplier members.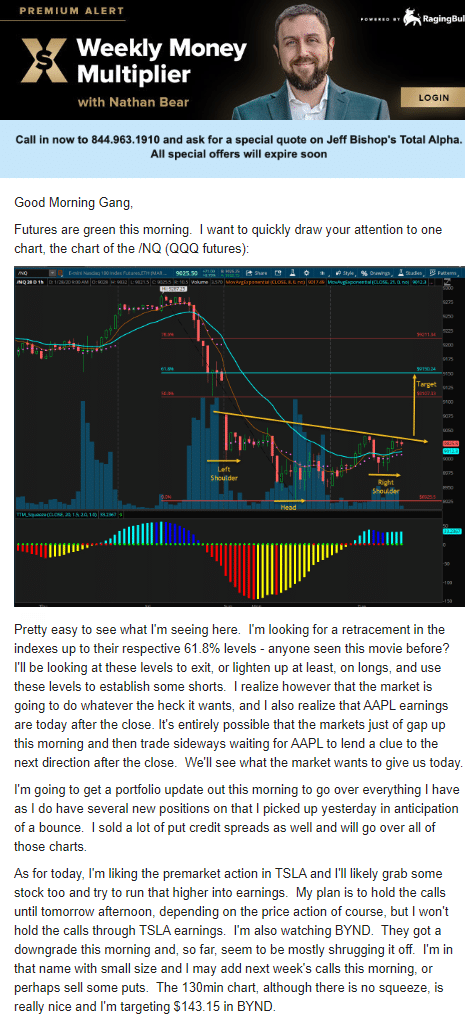 Your plan doesn't need to be complicated. It just requires you to prepare for the day. That means looking at the overall markets, your current trades, stocks you're watching, as well as any calendar events.
No business flies by the seat of its pants. Why should trading be any different?
Don't Overtrade
We all experience a rush of excitement when we snag a massive winner or multiple in a row. While it's good to enjoy the win, don't let it get to your head.
I watched too many traders find success only to throw it away from overconfidence. Most of them forget to recenter themselves on a regular schedule.
Pay attention to your emotions…they love to take charge. Understand when to step back or take a pause. Remember, there are always trades around the corner.
Follow a Successful Trader
One way to gain an edge on the market is to copy a seasoned trader. You can find live sessions and training that will help you learn profitable styles. Then, branch out or incorporate it into your way of trading. It's a lot easier than starting from scratch.
Catch Jeff Bishop's Live Session Today
There's no better time to elevate your trading than today. Jeff Bishop is holding a free webinar at noon where he'll be trading live!
You can join the room by clicking here.